3D Sand of the Sea Shore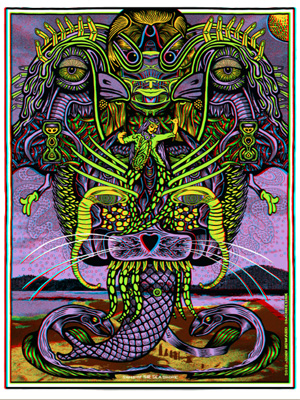 3D Sand of the Sea Shore
5 color anaglyphic serigraph on heavy stock
signed/numbered edition of 133

Available $45

3D Reptilian Time Traveler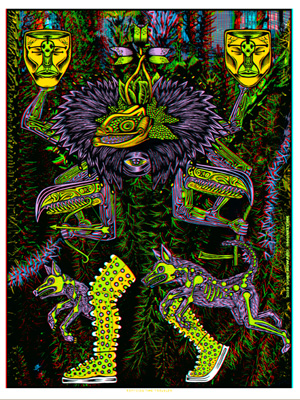 3D Reptilian Time Traveler
5 color anaglyphic serigraph on heavy stock
signed/numbered edition of 133

Available $45

3D Octopus' Garden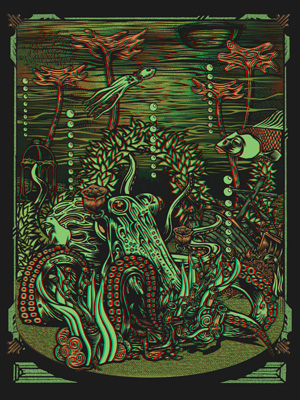 3D Octopus' Garden v3
5 color anaglyphic serigraph on heavy black stock
signed/numbered edition of 300

Originally created for the Beatlemania Museum in Hamburg Germany, this is about the 'Octopus' Garden' Beatles song.

Available $60

EASY Patch with 3rd eye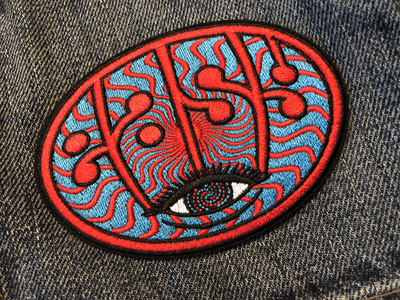 EASY woven iron-on patch

If it is easy for you, then it is for you.
It is what you are here to do.

2.75 x 3.75 inches
6.985 x 9.525 cm

Available $12 shipped!

FLIPPER 40th anniversary tour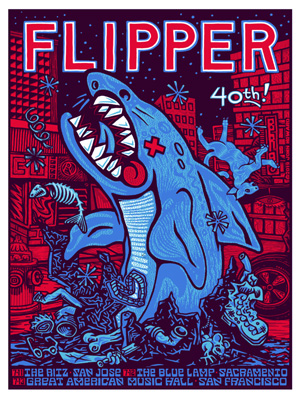 FLIPPER ! 40th anniversary tour
- The Ritz in San Jose 7/11
- The Blue Lamp in Sacramento 7/12
- Great American Music Hall in San Francisco 7/13
18x24" 2 color screen print on white stock
signed/numbered edition of 150

Available $35

Mudhoney with METZ in Chicago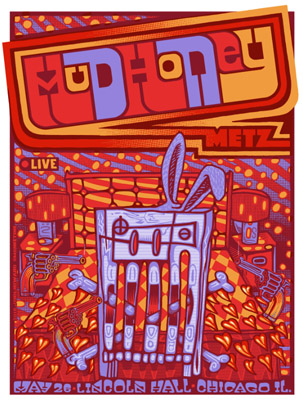 Mudhoney with METZ in Chicago
18x24" 4 color screen print on white stock
signed/numbered edition of 100

Available $35

Acid Mothers Temple 2019 North American Tour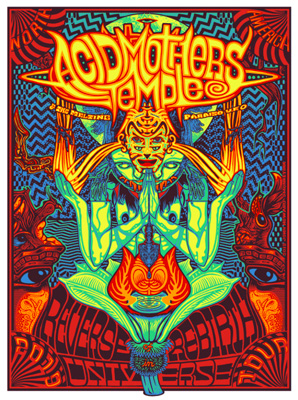 Acid Mothers Temple
18x24" 5 color screen print on white stock
signed/numbered Tour Edition of 550 (sold out on tour)
signed/numbered Artist Edition of 133
Available $35

TRPS Festival of Rock Posters print
Earthless in Oakland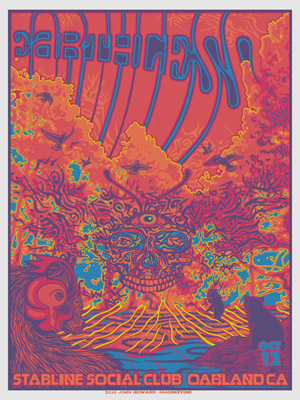 Earthless in Oakland
18x24" 4 color screen print on white stock
signed/numbered edition of 100

Available $35

Mudhoney, The Scientists in Portland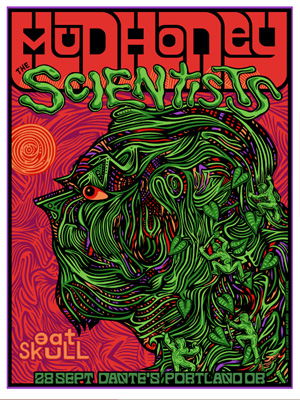 Mudhoney, The Scientists in Portland
18x24" 6 color screen print on white stock
signed/numbered edition of 100

Available $35

Trampled By Turtles, Lord Huron, Lissie Poster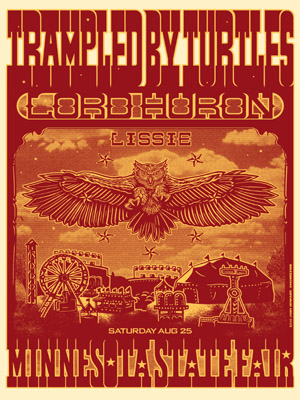 Trampled By Turtles
Lord Huron
Lissie
Minnesota State Fair
18x24" 2 color screen print on cream stock
signed/numbered edition of 360
Available $35

MELVINS Troubadour LA
MELVINS
Troubadour LA
18x24" 4 color screen print
signed/numbered edition of 100
Available $35

MASTODON Berkeley Greek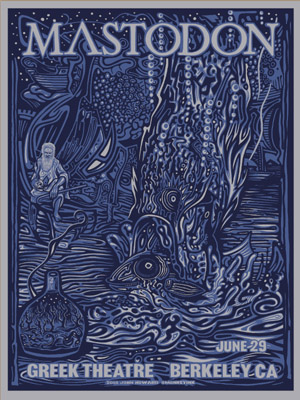 MASTODON
Berkeley Greek Theater
18x24" , 2 color screen print
signed/numbered edition of 100
Available $35

Acid Mothers Temple North American Tour 2018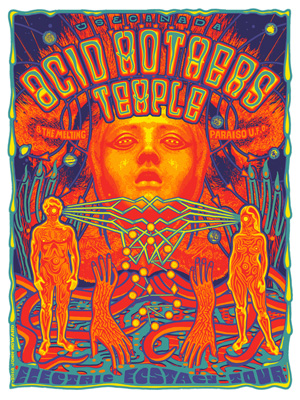 Acid Mothers Temple
North American Tour 2018
18x24" , 6 color screen print
signed/numbered edition of 550
Available $35

The Elephant Transcends Tapestry
Chris Robinson Brotherhood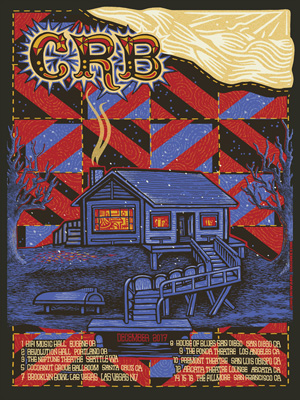 Chris Robinson Brotherhood
Winter Tour
18x24" , 4 color screen print on black stock
signed/numbered edition of 175
Available $40

Primus with Clutch in Bonner MT
The Black Angels in Barcelona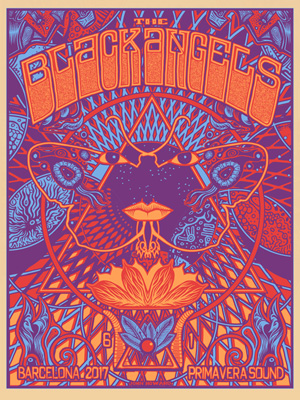 The Black Angels
Barcelona
18x24" , 3 color screen print
signed/numbered edition of 100
Available $35

Royal Trux in Barcelona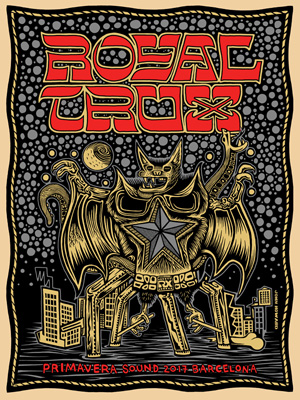 Royal Trux
Barcelona
18x24" , 4 color screen print (gold and silver metallics)
signed/numbered edition of 100
Available $35